Welcome to St Dominic's RC Primary School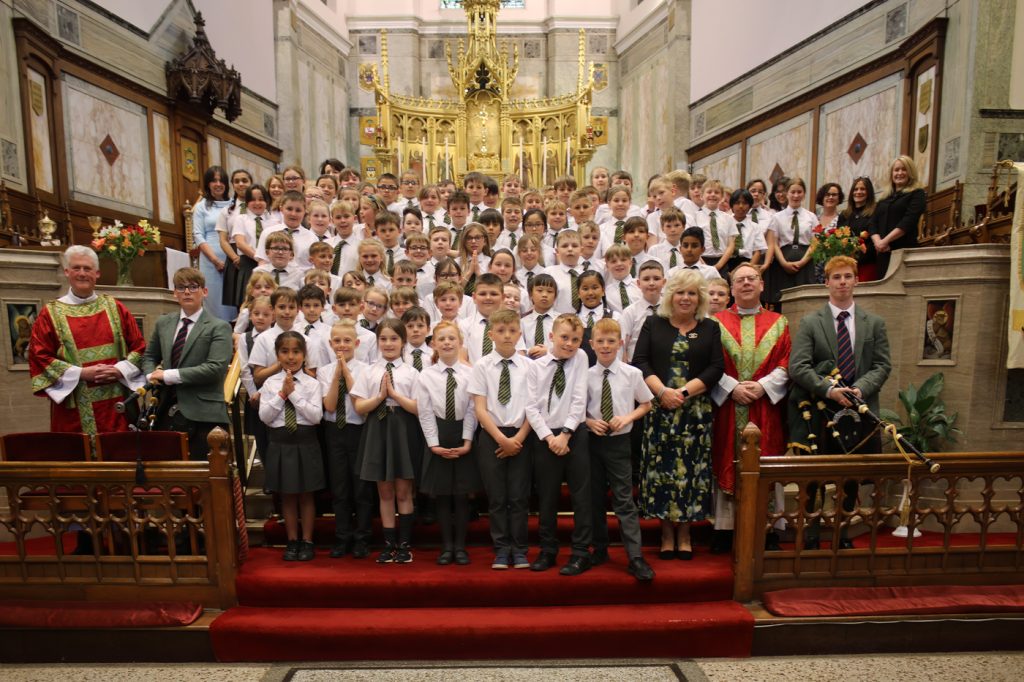 St Dominic's Roman Catholic Primary School and Early Learning and Childcare is a Perth and Kinross learning community which serves the Parish of St Fillan and the community of Crieff and beyond.
Crieff is the capital of Strathearn and has royal connections throughout history. The Scottish Gaelic of Crieff is Craoibh, meaning tree.
St Dominic's RC Primary School has a capacity of 142 pupils with 6 primary classes. An extension to the present building was opened in 2006 incorporating Early Learning and Childcare (ELC).
Our school has at its heart; Faith, Hope & Love (First Letter of St Paul to the Corinthians 12:31-13:8.13).
Our vision is for a harmonious and inclusive community where the rights of all are held in high regard and the Gospel values are at the heart of our mission.
We aim to develop the self-esteem, dignity and respect of all members of the community. We promote a culture of high achievement and inspire global citizens.
Our hope is for everyone to feel welcome and to know that we will work in partnership to ensure that all learners grow and develop educationally, socially, emotionally and spiritually.